FFXIV: Let's Start With The Arrival Of The Annual Little Ladies' Day Event
Final Fantasy XIV
Date: Mar/07/18 15:15:08
Views: 87
SQUARE ENIX has released some new features for FINAL FANTASY XIV: STORMBLOOD, currently available on PlayStation 4 and PC.
Let's start with the arrival of the annual Little Ladies' Day event thanks to which we will see the return to Eorzea of the trio of idol The Songbirds. Until next March 14, in the city of Ul'dah, we can take part in a series of secondary missions involving the three beautiful singers and, once completed, we can get many rewards as new Emotes, objects to furnish our home and even musical scores.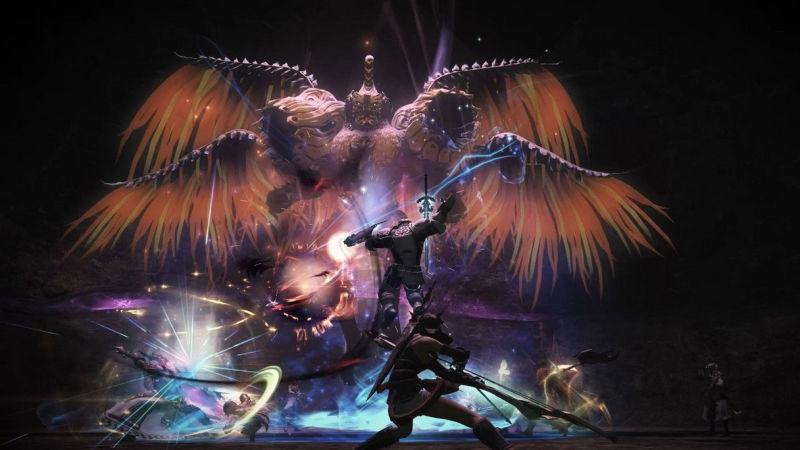 But that's not all, starting from March 13th the update will be introduced 4.25 thanks to which we will be able to access the continent Forbidden Land of Eureka. Within this map the rules of the game will change, implementing a series of changes to the usual gameplay. But let's see all the details together.
FINAL FANTASY XIV: STORMBLOOD - Patch 4.25
On March 13, the saga of FINAL FANTASY XIV: STORMBLOOD will continue with the publication of patch 4.25, which contains the wild Forbidden Land of Eureka. This region will include new battle elements that will challenge players and will be critical to obtaining very powerful new weapons. This update will also include the last chapter of the adventures of the extraordinary inspector Hildibrand.
Forbidden Land of Eureka will be a vast and unexplored area that will introduce a series of changes to the usual gameplay:
A large-scale gaming experience: Up to 144 players can take part in a single instance. We encourage players to team up with other adventurers to drive infamous monsters and complete common goals. Players' progression: Players will get Elemental EXP to reinforce their domain of elements and can also use the new "Magic Board" feature to customize their elemental affinities, which will help them explore Eureka. Modified battle mechanics: From now on you will need more strategy to dominate a system of elements with which players will have to use "Magic Board" to alter the elemental affinity of their attack and counter that of the enemy. Players will customize the elemental attributes of their "Magic Board" before the exploration thanks to a "Magic Melder" and will have to study them very well depending on the objective of the adventure. Rewards: Players will get "Protean Crystals" from time to time by exploring Eureka and can use them to improve Eureka equipment and weapons with the help of the famous blacksmith Gerolt.
A big update for Final Fantasy players! This is quite exciting! The new content will be available within a few days, so just seize the limited time and gather enough money and necessary gears and players ahead. If you need gils in game, you can buy cheap Final Fantasy XIV Gil on FFXIV4GIL.