Target Player Can Play FFXIV For Free After Logging In
Final Fantasy XIV
Date: Mar/30/18 13:49:56
Views: 116
Square Enix held a free login campaign targeting players who had been in charge of Play Station 4 / Windows / Mac MMORPG "Final Fantasy XIV (" FFXIV ") for more than 30 days since stopping billing. The period is May 6th 23:59.
The target player can play "FFXIV" for free for up to 96 hours after logging in at any timing during the campaign period. Remember to stay tuned at FFXIV4GIL for more FFXIV news, tips, guides and even cheap FFXIV Gil.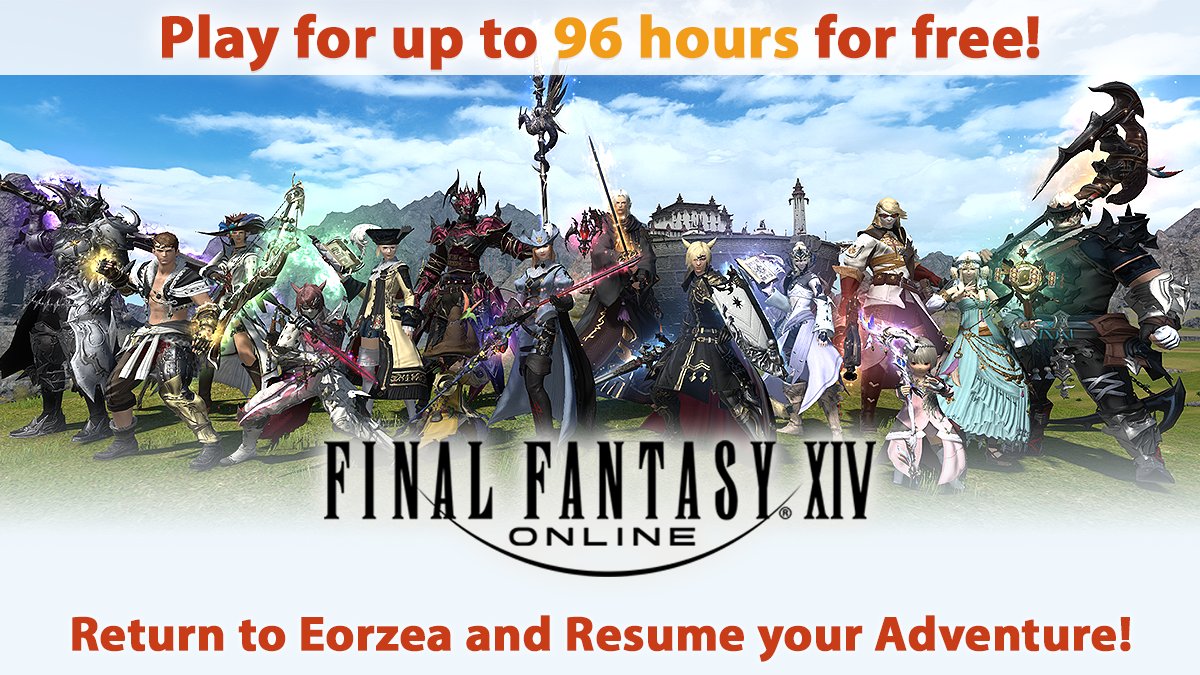 Campaign target person
Users who have SQUARE ENIX accounts that meet the following conditions during the campaign period
You own a service account that has the play right of the product version "Final Fantasy XIV" registered.
There is no valid contract period for all registered service accounts (there is no service account with billing or playable days at the time of login).
From the day following the last contract end date (in the case where you have not bought it, the free play period end date), the number of uncontracted days has passed 30 consecutive days or more.
The contract status of the service can be checked from "Final Fantasy XIV: Mog Station".